The smell of 'Sweet Success'
General | 15.12.2016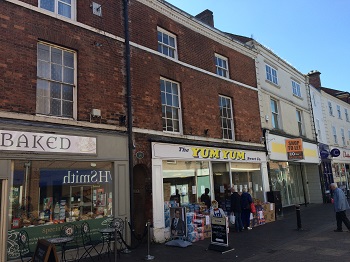 Burley Browne Secures 'Sweet' Commercial Investment Sale in the heart of Stone
Acting on behalf of a private client, Burley Browne have successfully sold the freehold investment at 30 High Street, Stone which comprises an attractive Grade II Listed Building providing ground floor retail accommodation with first and second floor self-contained offices. 

The ground floor is let to the Yum Yum Sweet Company and the upper floors to the charity RE-SOLV.

The investment produces an income of £20,200 per annum exclusive and was sold for £202,000 which reflects a net initial yield of approximately 9.59% allowing 5.6% for costs.

Ben Nicholson comments "we are delighted to have secured the sale of these premises.  Investment opportunities remain popular and this sale is further evidence of the growing competition in the market for investment opportunities.  Burley Browne have been involved with a number of similar styled transactions this year and we have noted a marked increase in the freehold sale of commercial premises since the start of the year."

For further information and to discuss how Burley Browne can assist in acquiring or disposing of commercial investment opportunities together with any other commercial property matters you may have, please contact us on 0121 321 3441 , via our website - www.burleybrowne.co.uk or Twitter @burleybrowne.