Lichfield Office Letting Successfully Completes
General | 01.03.2018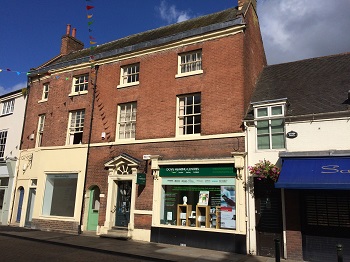 Burley Browne are pleased to report the successful letting of First & Second Floors, 21 Bore Street, Lichfield to Arlen Education Ltd who are expanding their business, with offices already situated in Ashbourne and London.

The property comprises self-contained office accommodation which extends to approximately 98.94 sq.m/1,065 sq ft.  Bore Street offers a popular destination in the heart of the City Centre and continues to be a sought after location for enquiries.

Burley Browne would be delighted to assist you with your commercial property matters, whether it be purchasing or selling, renting and/or acquiring premises.  You may have a rent review or lease renewal or may require assistance with a commercial property valuation.  If you would like to discuss your requirement in further detail, why not give us a call on 0121 321 3441 or contact us via our website - www.burleybrowne.co.uk

You can also follow us on twitter @burleybrowne for regular news updates and items.