Lichfield City Centre offices LET
General | 03.03.2014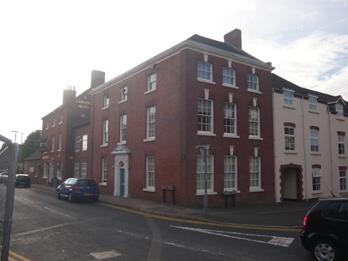 Burley Browne are pleased to announce the re-letting of Lichfield City Centre offices at Garrick House, 2 Queen Street.

Burley Browne were instructed by Voyage Care to dispose of their existing lease at Queen Street, in Lichfield City Centre having relocated to larger modern offices on Wall Island.

Following complex negotiations, terms were agreed which included the surrender of Voyage Care's existing lease and the grant of a new lease directly with the Landlords to training providers, Nitrus Limited.

Garrick House comprises a prominently situated, attractive three storey Grade II Listed office which offers 6 car parking spaces in the heart of Lichfield City Centre.

Burley Browne's Ben Nicholson commented, "We are obviously delighted that matters have completed on Garrick House given the amount of hard work put in over the last few months which involved detailed negotiations with our client, the Landlord and the new tenants.

We have seen a steady improvement in the number and quality of enquiries being received over the last 6 months and demonstrates encouraging signs for a sustained improvement in the market generally."