Freehold Sale Completes on Modern Warehouse to DPD Local
General | 11.04.2017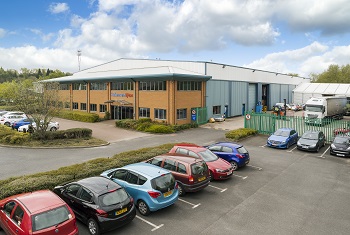 Modern Warehouse Sold to Parcel Company

The Solus Building at Wharf Approach, Aldridge has been sold on a freehold basis to parcel company DPD Local (formerly known as Interlink Express), for close to the £2.2 million quoting price.

The property was most recently the home of Hellerman Tyton and has been sold on a freehold basis.  The purchase will allow DPD Local to significantly expand its operation in the area, when it moves from its existing Aldridge depot site in Morford Road.

Burley Browne were marketing the property on a freehold/leasehold basis for Constantine Land.  The building extends to 31,709 sq ft (2,946 sq.m) and consists of warehouse and two storey office block, with 47 on-site parking spaces.  The property also benefitted from a small piece of expansion land to the rear.

Mark Fitzpatrick, Director at Burley Browne commented, "this is a property that attracted a lot of local interest for the freehold.  It dates from 2000, but still offers an excellent quality product.  The Aldridge property market continues to perform well.  This property was sold for £2,150,000 which was very close to the £2.2 million quoting price."

DPD Local's Steve WIlliamson commented "Our business is growing and this move will allow us to expand our operation to meet the increased demand for our services locally."