Business Park full after Burley Browne completes review
General | 17.12.2021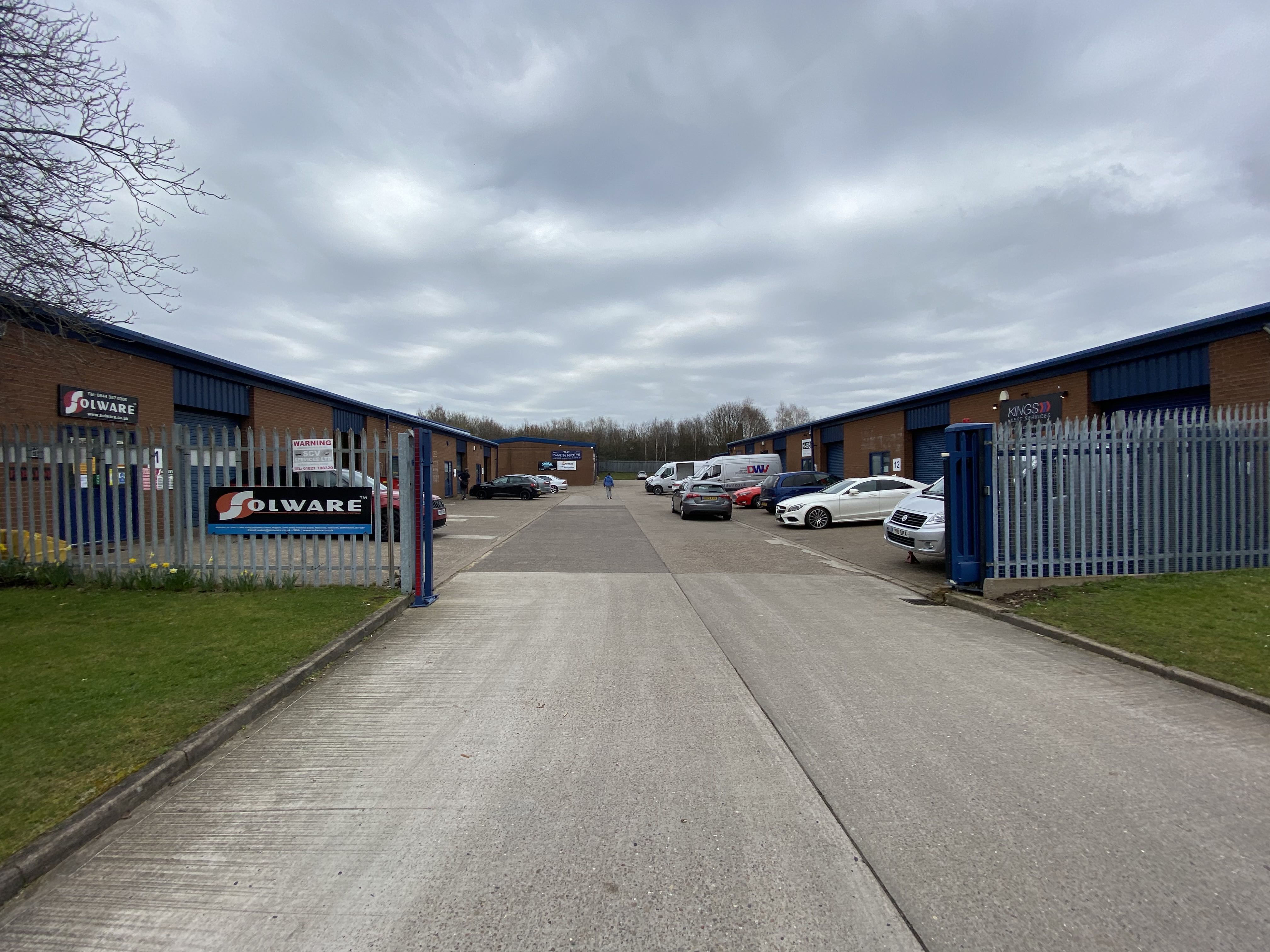 A West Midlands business park of 20 units is fully occupied following the completion of two lettings, commercial property consultancy Burley Browne announced today.
The success follows a thorough review of the park's management, bringing consistency and organisation to how it is managed, including service charges and outstanding rents, lease renewals and alignment of rent levels. 
Sutton Coldfield-based Burley Browne successfully concluded negotiations to let units two and 12 at Tame Valley Business Centre, Wilnecote, Tamworth.
A three-year lease has been agreed with Cooleraid Ltd on unit two. The property extends to 1,000 sq ft of warehouse space and was the last remaining unit on the estate. It follows soon after terms were agreed for unit 12 with K Fleet Services on a five-year lease. 
Faryal Sheikh, senior surveyor, said: "Our success at Tame Valley Business Centre is testimony to the active management role we have played. As well as the two latest deals setting the rental tone, I have undertaken a large and valued management exercise to bring consistency and organisation to how the park is managed.
We have sorted out the service charges and outstanding rents, while handling lease renewals to provide lease term certainty and aligning rental levels with the new lettings."
Ben Nicholson, senior associate director, said: "This is a very popular business park and we are delighted to announce that it is now fully let after we were able to find occupiers for the final two available units.
These deals reinforce the continued high level of demand for this style of property which remains in short supply right across the region."
Burley Browne provides a range of services for the owners of the business park. These management services include rent collection, day-to-day liaison with tenants, dealing with property and lease related matters, maintenance of the buildings and landlord managed areas, plus management and administration of the service charges.
Senior surveyor Faryal Sheikh said: "This is a great example of where Burley Browne is working closely across all our departments, going above and beyond to deliver the very best service. The owner of the estate is a retained client who is utilising all service lines including agency, management and lease and tenant."
For more information on available properties please contact the industrial agency team at Burley Browne on 0121 321 3441, email enquiries@burleybrowne.co.ukor visit the property search function on our website www.burleybrowne.co.uk.
Burley Browne is one the West Midlands leading independent commercial property consultants providing a comprehensive range of commercial property services to a wide variety of clients.  These include private individuals or small businesses through to pension funds, banks, property investors and developers, multi-national companies and national retail and leisure operators.

From its Sutton Coldfield head office, Burley Browne is unique in providing specialist knowledge of the North Birmingham and Staffordshire areas (which include Sutton Coldfield, Lichfield, Tamworth and Walsall), whilst also serving the wider West Midlands region.