Burley Browne re-let former Allied Irish Bank in Wylde Green
General | 09.08.2019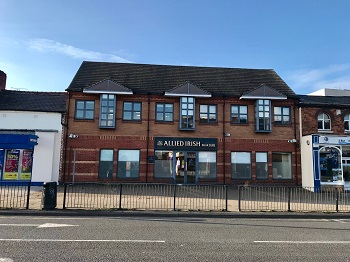 Acting on behalf of a retained client, Burley Burley have completed a letting of the above property to Headway Charity Birmingham & Solihull.

The property offered a large predominantly open plan retail sales area of approximately 2,300 sq ft together with well-presented first floor office accommodation of 2,280 sq ft and a car park to the rear.

This letting follows previous success in Wylde Green with the lettings of the former Jaso Jewellers, Care & Mobility unit and also the letting to John Taylor Hospice earlier in 2019.  The former bank premises received a substantial amount of interest shortly after being placed on the market to let indicating the strength of the local centres around Sutton Coldfield.

For further information on the above property or should you have a retail requirement, please contact the retail agency department at Burley Browne on 0121 321 3441, via e-mail: enquiries@burleybrowne.co.uk

You can also check us out on twitter @burleybrowne

Alternatively if you are a commercial Landlord in the West Midlands and require advice, we offer a variety of services, including - commercial agency, site finding/acquisition services, investment agency, lease advisory, rating and valuation.  Please do not hesitate to contact us in order to discuss any of the above further.