Burley Browne hunts down retail sites for local Craft Beer operator
General | 18.10.2018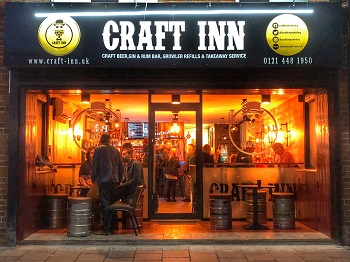 David Hemming, Retail and Leisure Director at Burley Browne has been appointed to secure further sites for expanding local Craft Beer and High Street tasting room operator Craft Inn.
Following the hugely successful opening of their first high street unit on Birmingham Road in Sutton Coldfield and the recent opening of larger premises on Stratford Road Shirley, Craft Inn have tasked Retail and Leisure Director David Hemming with securing further retail premises across the Midlands.
David commented, "Craft Beer is a growing and vibrant sector of the leisure market at present and Craft Inn have tapped into this with their unique 'High Street' tasting room which offers a vast array of specialist craft beer from around the globe. We are currently exploring a number of very exciting opportunities and are very excited about playing a key role in the growth of this excellent local business".
 To discuss Craft Inn's requirements in further detail contact:
 David Hemming on 0121 321 3441 or email david.hemming@burleybrowne.co.uk