Beecham Business Park sold to major investor
General | 07.06.2017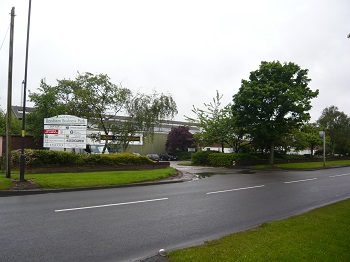 Burley Browne are delighted to announce the sale of Beecham Business Park in Aldridge near Walsall to commercial property company Goold Estates in a £2.4m deal.
The estate has 105,000 sq ft of industrial and office space on a 6.5-acre site, and is fully let with 15 tenants. Occupiers include Dennis Eagle, Westway Nissan and Oak Furnitureland.
Ben Nicholson, Associate Director of Burley Browne comments, "Our involvement with Beecham Business Park dates back to 2013/2014 when the market was certainly more challenging and at a time when the estate was suffering from a high level of void space and empty units. Through active asset management Burley Browne have substantially improved the occupancy and rental levels within the Business Park with both the re-letting of large parts of the estate, including 13 individual transactions totalling approximately 37,000 sq ft, together with negotiating lease renewals and rent reviews with those long standing occupiers."
"The sale of the now fully occupied Business Park to Goold Estates demonstrates the improvement with the market and the attraction of Aldridge as a commercial location."
Anthony Williams, operations director of Goold Estates, said: "This is our first major investment of the year but we are still looking for more land or multi-let industrial estates in the West Midlands. It's a great addition to our portfolio of good quality sites across the region.
"This acquisition follows on from our recent success at similar sites in the region, including Redmill Trading Estate in Wednesbury and Lakeside Business Park in Cannock, which we have acquired and improved while working alongside tenants to meet their requirements. We are also about to start construction of our Steelpark speculative development in Wednesfield, where we are delivering 70,000 sq ft of industrial/warehouse units. "These are exciting times for Goold Estates and we are keen to expand our operations further when opportunities arise."
The gross rent of Beecham Business Park is around £354,000, with a net yield of 11.5 %.
Goold Estates recently purchased the former Redmill Snacks Foods site in Wednesbury for £1.79m from Tayto Group. The 130,000 sq ft site has been fully refurbished and is now fully let. Occupiers include Screwifx, Combat and Morgan Sindall Properties. The company also acquired Lakeside Business Park. The 3.8-acre site includes 87,774 sq ft of retail, leisure, office and warehouse accommodation. Occupiers include Euro Car Parts, Newlife and Electrium, a division of Siemens.
The sale of Beecham Business Park follows on from a busy period of industrial disposals for Burley Browne which has included the sales of the Solus Building on Wharf Approach, in Aldridge for £2.15m and Sentinel Centurion Park, Centurion Way, Tamworth for £2.95m.
Interest for premises in the West Midlands has strengthened and Burley Browne are optimistic that the trend for freehold commercial opportunities will continue.