Land and New Homes division launched by Burley Browne
Land & new homes | 25.03.2022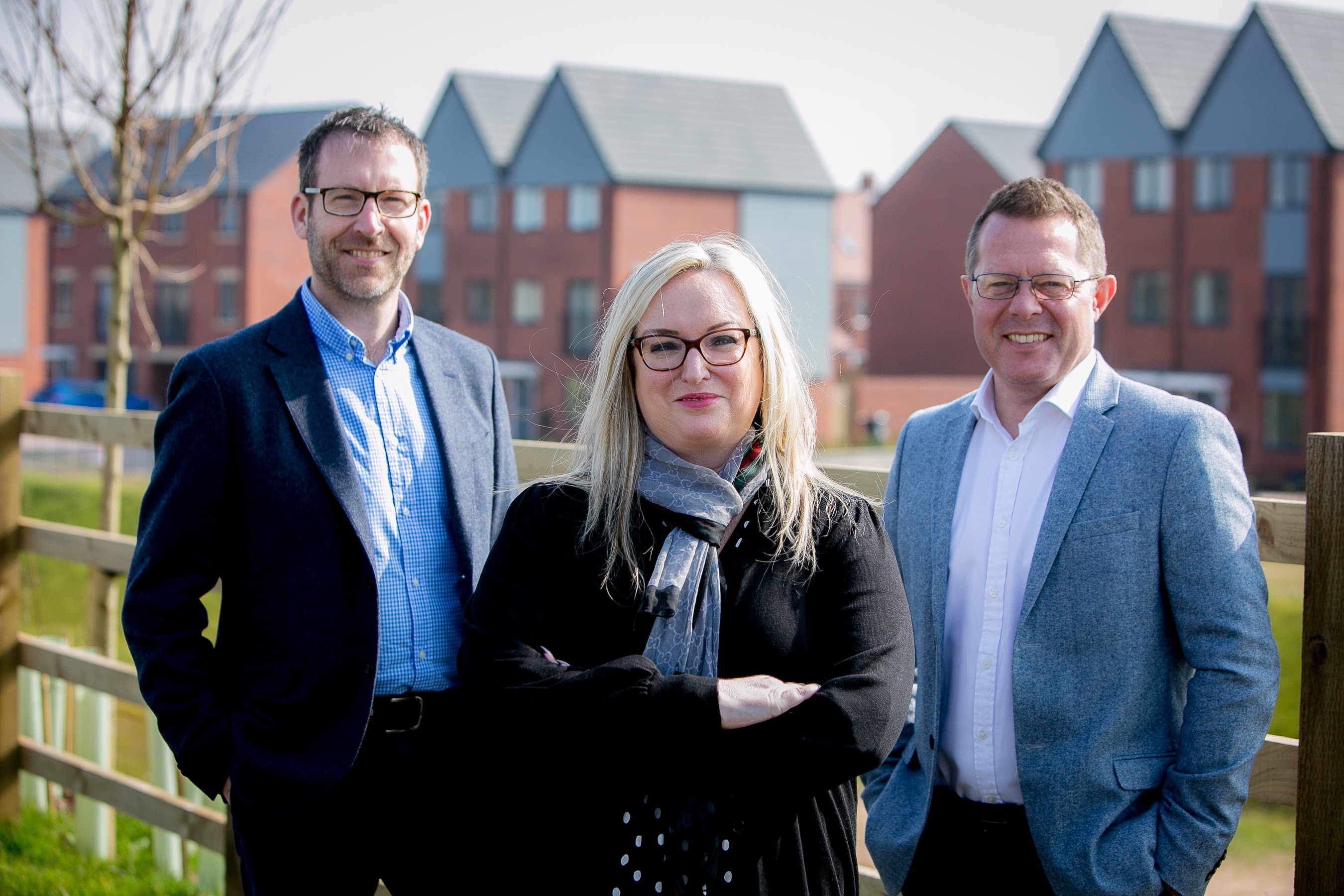 Ambitious West Midlands property consultancy Burley Browne has opened the door to an exciting new phase in its growth with the launch of a division focusing on Land and New Homes

Burley Browne Residential will work hand-in-hand with property developers throughout the development process, from sourcing land to marketing new homes schemes.

The company has appointed Nicola Allen as residential sales manager for land and new homes to lead the division. Nicola has over 27 years' experience in the residential sector working with national and regional developers including Bloor Homes, Avant Homes, St Modwen Homes and Cameron Homes.

Burley Browne joint managing director David Hemming said: "The launch of Burley Browne Residential marks the start of an exciting new era for our business and for our clients.

"We have traditionally been known as a commercial property consultancy, but we have strong connections with residential and commercial developers, who deliver a range of residential schemes from single plots through to multi-unit housing and mixed-use developments

"The creation of Burley Browne Residential means we now have a new homes division that can work alongside a developer client, from helping them to first identify and acquire suitable development sites, all the way through to marketing the new homes to potential buyers. Equally, where a scheme includes a commercial element such as a parade of shops, we have the in-house expertise to advise."
Nicola said: "Whether you're an established or first-time developer, we know how hard it can be to find an agent that cares as much about your development as they do and is invested in and understands the process. So we've expanded to offer our services as an agent for Land and New Home sales.
"As a land and new homes specialist, I will be supporting new and current developer clients in terms of their build program, specification of the homes, working with their lawyers, through to sales and marketing. We want to create an exciting customer journey for potential buyers and the only way we can do this is to really know the product."
She added: "We work with the best local developers because quality is so important to us. We'll be actively involved in helping to run developments right from the start, so clients get an exceptional finish. And we will build relationships with the teams on the ground so developers can focus on delivering the quality that makes their site unique."
Joint managing director James Merrick said: "Many people will know Burley Browne as market leading commercial property consultants, and we're proud to be recognised for our quality of service, our unrivalled network and our knowledge of West Midlands property. So, we're delighted to introduce Burley Browne Residential. We may be new to the market, but with the arrival of Nicola, we are highly experienced in land and new homes."
Services provided by Burley Browne Residential include reaching potential buyers through a slick and stress-free sales process by creating marketing materials, meeting customers on site, and carrying out completion handovers.
It will also match landowners looking to sell to interested developers, provide advice on the sale of land for development purposes, and offer site-finding expertise for those looking for an investment opportunity.
Burley Browne is one of the West Midlands' leading independent property consultants. It provides a comprehensive range of commercial and residential property services to a wide variety of clients. These include private individuals and small businesses, through to pension funds, banks, property investors and developers, multi-national companies and national retail and leisure operators.
From its Sutton Coldfield head office, Burley Browne is unique in providing specialist knowledge provided by chartered surveyors specialising in each sector and discipline and covering Birmingham and Staffordshire areas (which include Sutton Coldfield, Lichfield, Tamworth and Walsall), whilst also serving the wider West Midlands region. Visit www.burleybrowne.co.uk for more information.